Up in the air
I've only now realised that airplanes are like parallel realities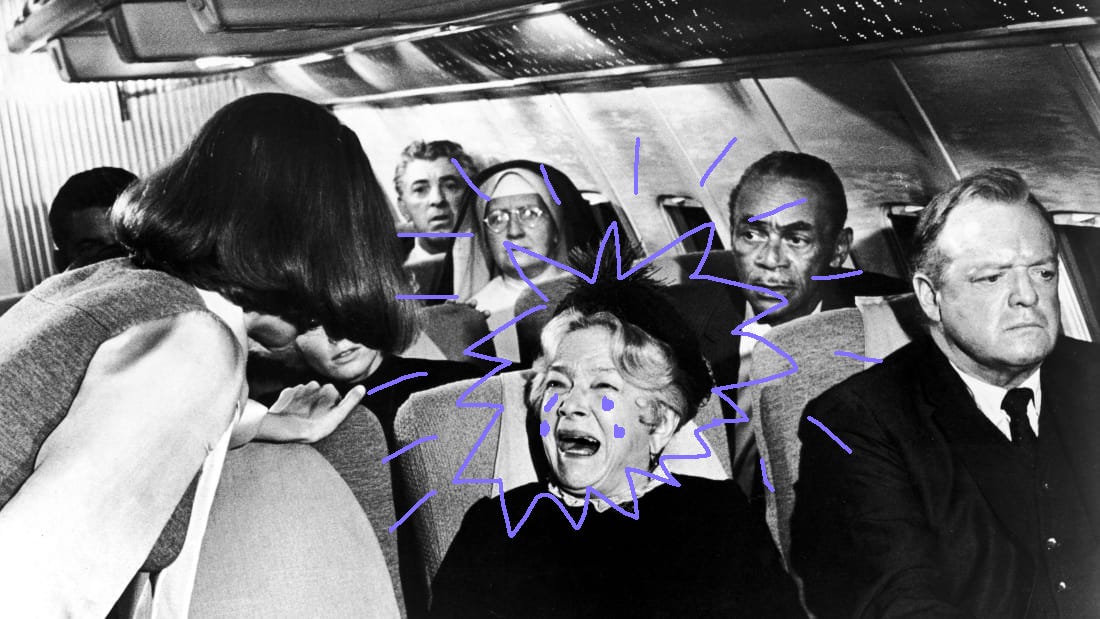 Aaaahhh, vacations — remember those? They're the best, aren't they? I love how our personality slightly changes when when we're on vacation in a foreign location. We suddenly start wearing things that we wouldn't think of wearing back home in our regular day to day — like a beret, or suspenders maybe. Or very colourful shirts. Maybe it's because (we think) no one will judge us, or we feel like putting our normal life on hold for a few days, and that requires us to look slightly different.
While I was daydreaming about vacation, I thought about the time me and my dad were on a long flight together, and he was watching the Jim Carrey comedy, Fun with Dick and Jane, and laughing. very. loudly. The thing is, my dad abhors Jim Carrey — I know this because he's always been very explicit about the actors he likes and those he can't stand. For example, I know he doesn't like Susan Sarandon ("bulgy eyes, extreme left wing") and Adam Sandler, but loves Steve Martin, Rebecca Hall and Claire Danes.
Anyways, I naturally found my dad's OTT reaction to this very mediocre film, very strange. And amusing. What was happening?? Was he drunk? Probably, but still, on land he would have never laughed at a Jim Carrey movie. Ever. Under any circumstances.
So I googled "people change personality during flights", and found out that this topic has been widely discussed (oops). Actually a change of character can start as soon as you reach the airport:
"For people who get anxious when there is a change in environment, just arriving at an airport can signal a perceived threat to the brain," states a Time Magazine article from 2018, about people who cry during flights.
"A mix of psychological factors related to the plane's altitude and a perceived loss of control can cause a person to break down emotionally once in the air", explains a psychologist, Jodi De Luca, who is quoted in the article.
The Time Magazine article also mentions an episode of This American Life in which writer Brett Martin talks about his habit of crying during movies on airplanes. This doesn't happen to him sometimes, he explains, but always. "And not some movies, all movies", including Sweet Home Alabama and What a Girl Wants.
And this is especially strange, Martin reveals, because he is not the crying type: "There have been many times in life when I tried to cry, actually should have cried, and wasn't able to. Because, of course, I didn't happen to be at 30,000 feet." After talking to people about it, he realised he was not alone.
I find this idea of us entering a mood-altering state during flights super weird and fascinating. Does it happen because we're scared to death and we have different ways of dealing with this fear and uncertainty?
"Flying takes away everybody's sense of control. So people tend to grasp at whatever kind of control they can have, whether that be yelling about overhead bin space above their seat, or yelling about having to check their bag or whatever."
A more scientific explanation is that "The low air pressure causes a reduction in the amount of oxygen carried in our blood, which can lead to fatigue, confusion, impaired decision-making — and the inability to handle emotion."
I also remember listening to this really interesting episode of the podcast Hidden Brain, about people who experience air rage. During the episode they discuss social class and inequality as possible triggers, which now that I think about it, makes total sense. I mean, who hasn't felt a little shitty after walking past passengers in first class, with their fresh orange juice and free socks, all the way to economy?
So, yeah, entering an airplane is like entering a new dimension, where all sorts of crazy things can happen. Some people cry their eyes out, others are unusually calm (me), my boyfriend is suddenly religious, and my dad thinks Jim Carrey is funny. What's your strange thing when you're up there in limbo?
Some other stuff I've been thinking about.
This sofa soap by @hibu.studio <3
This concept called Tiers of Fun, which I saw on @sentfrommyblackberry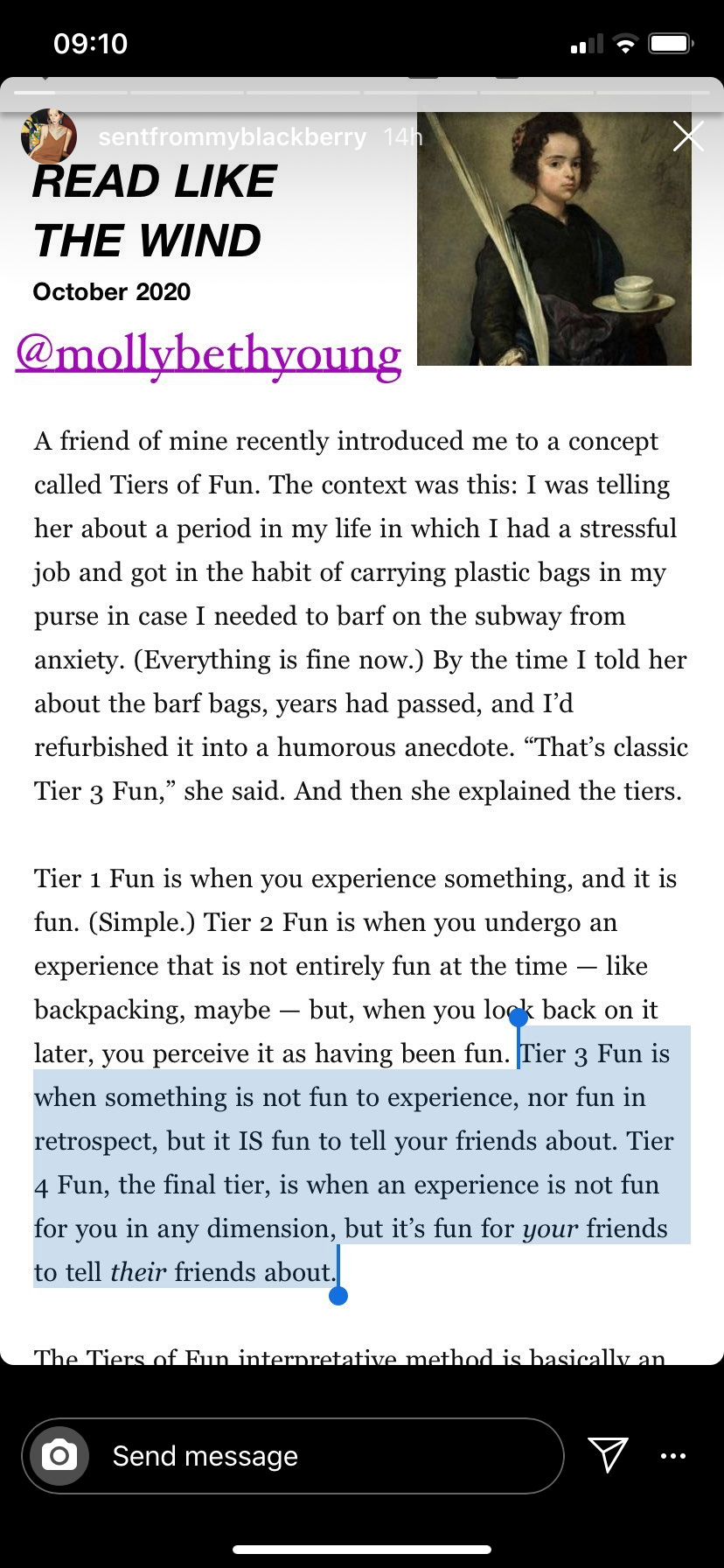 This peculiar note (I don't remember where I found it, but I saved it on my phone).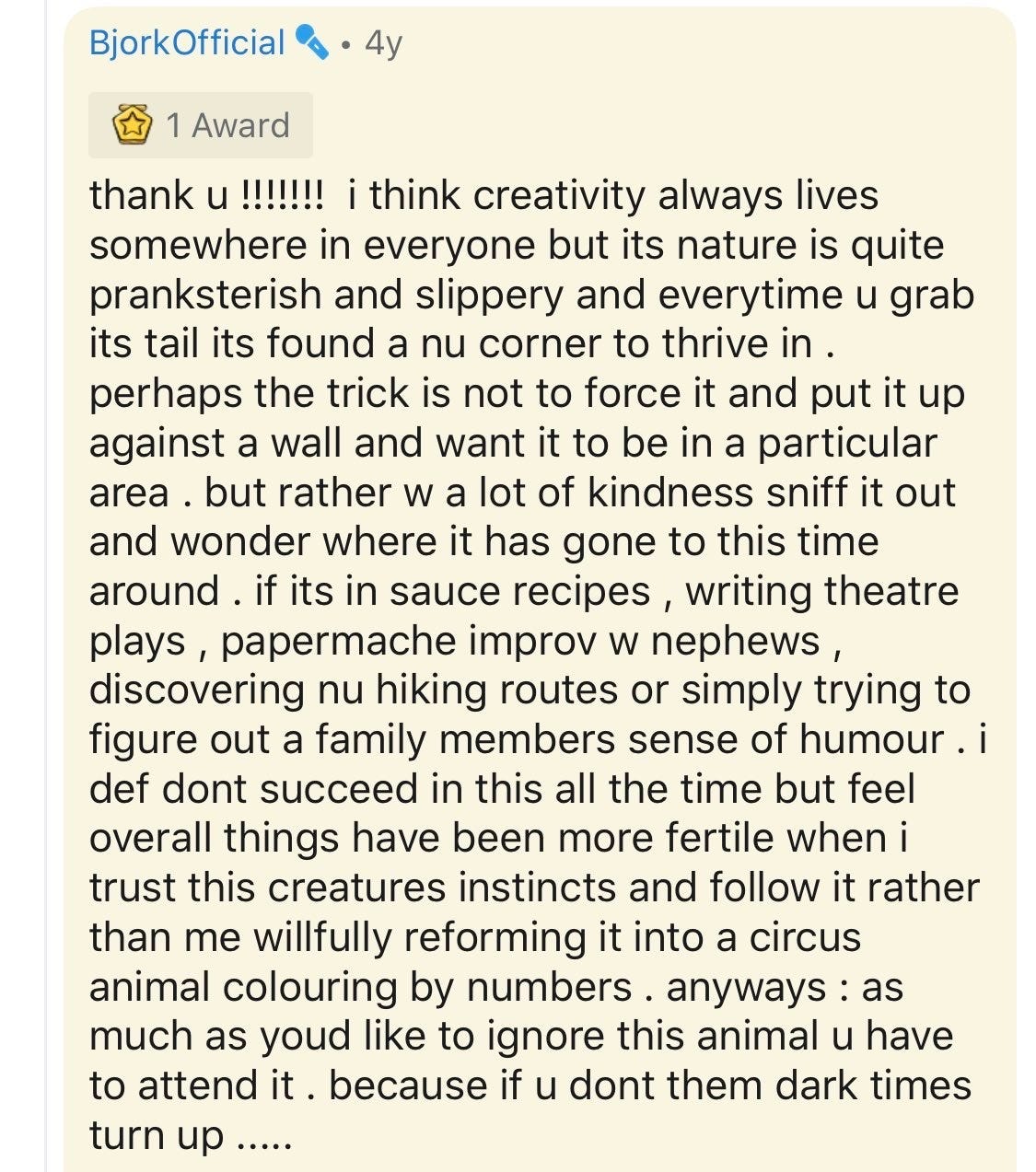 This tiny chair by ecoBirdy.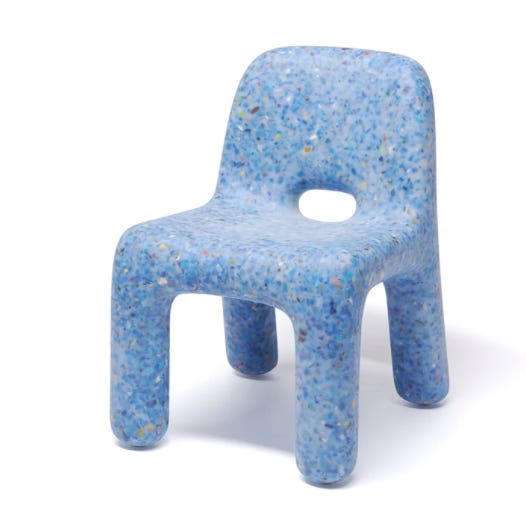 This episode of How to fail with Elizabeth Day with baker and author Nadiya Hussein. Especially when she talks about her kids nurturing their own plants, as way of learning how to take care of themselves and others.